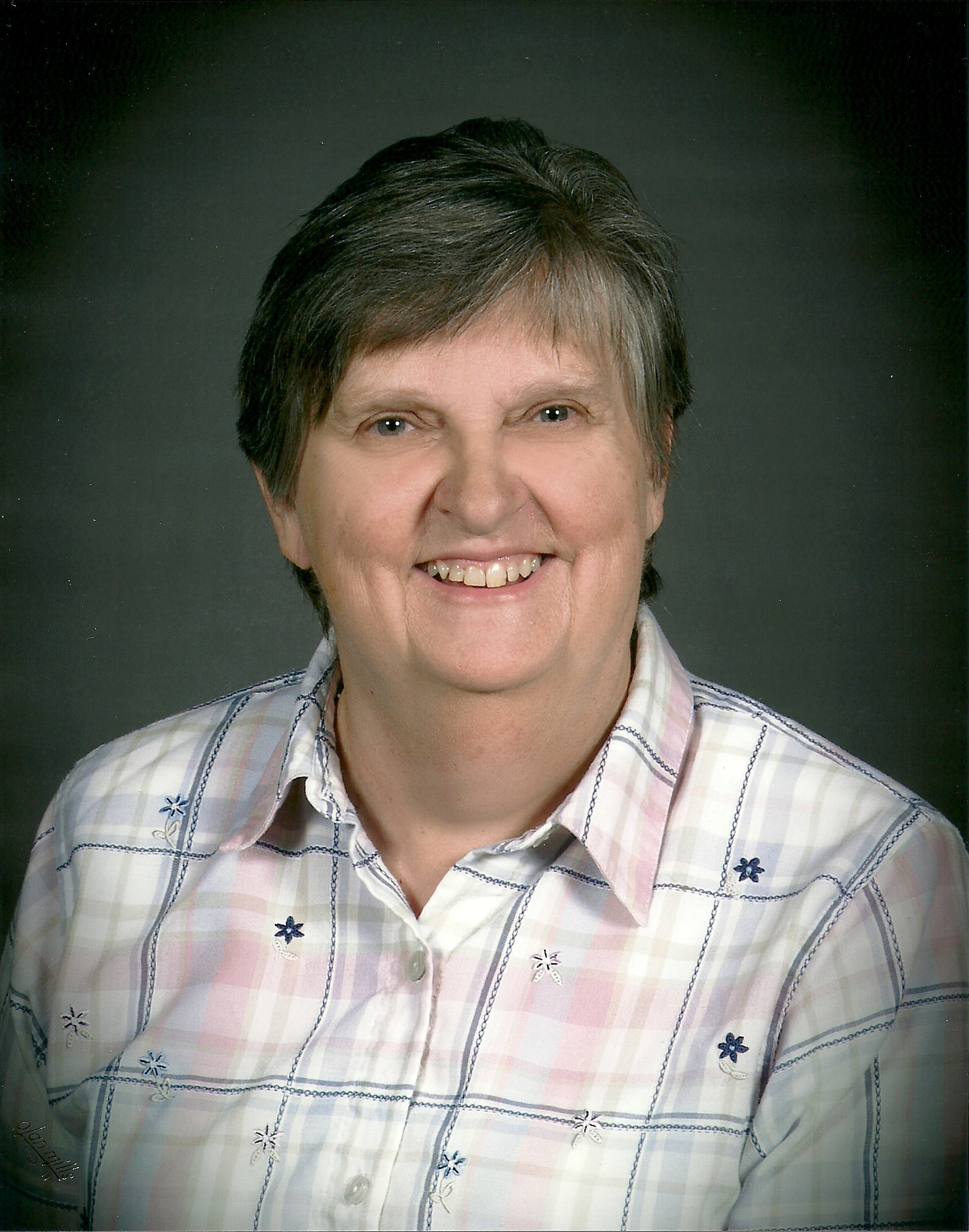 Happy Holiday Greetings for 2017!
Since I didn't get a Christmas letter out last year, I will try to catch you all up.  This has been an eventful two years, but I will not bore you with all the details.  Some of the things are more important than others, so I will try to only pay attention to those.
Although there have been many things that have been a challenge this year, I have some really cool things to talk about.
In August I went to Indiana for a visit and enjoyed going to the Indiana State Fair.  It was a hot day, but I really did enjoy being there again.  Ora and I worked at the Fair for several years, and it was really fun to be back to enjoy the food, see the wonderful displays, and of course enjoy more of the food.
Later in the visit, a group of us went to Hopkinsville, KY, to observe the Solar Eclipse in its totality.  I was able to get some really cool pictures thanks to Terry's telescope.  It was an awesome experience and it was an event that I will remember for a very long time. 
As most of you know, Ora and I did disaster work for several years through the United Methodist Church.  However, I have found an Evangelical Presbyterian Church here in Fort Myers that really feels like home.  After attending there for over a year, I finally decided to join New Hope Presbyterian.  I am very happy at this church and feel I really belong to the church family.  The pastors and members have been instrumental in helping me cope with some of the more difficult times of this last year.
In the last couple of months ECHO has asked me to come back to help them with the processing of the donations as the regular employee that does that is recovering from surgery.  It has kept me busy, but the extra income has been very welcome, and it is good to be back among my friends there.
Now for the things that were a bit more challenging.  December 2016 was the beginning of what feels like a mountain of major events.
It started out with Lucille moving to a "Supervised Independent" apartment. This move was made just one week before Christmas which made it a very crazy holiday season. She likes her new place where she gets three meals a day, and has access to medical help if needed, along with social action with other residents.  It also relieves me from some of the concern regarding her living alone.  She had only been there a couple of weeks when she had a very mild stroke.  Fortunately there was no significant damage.  By living at Discovery Village, all rehab and home health care was taken care of there.  She has some minor memory issues, but that can be expected from someone her age.
When Lucille moved out of her double wide mobile home, I moved in.  I then sold my single wide.  It was a rushed move, and I was dealing with health issues, but thanks to neighbors and friends and family we both managed to get moved by the end of January.  I love the new place that has twice the room and includes a carport and lovely enclosed porch. 
After the move was complete, I contacted a Pain Management Doctor regarding the back pain that had been bothering me for several months.  It had made it very difficult to get moved and settled in to the new place.   After three sets of 4 or more shots in the lower back stretched out over several months, I have finally gotten some relieve.
In the midst of all this, I had indicated to my Doctor that I felt that something was just not right and he suggested I wear a heart monitor for a couple of weeks during the last of December last year.  On Christmas day I received a call from my Doctor's office saying that I was in the middle of a significant episode of A-Fib, and if it continued or happened again I should go to the ER. This was the beginning of what has been a year of many doctor's appointments and tests, all culminating in a diagnosis of three leaky heart valves.  This means that I will be facing open heart surgery after the first of the year.   I am of course not looking forward to this, but feel sure that I will feel much better once the recovery is over.  Living alone adds some complications to the recovery process, but I have some very special friends and family that are stepping up to be sure that I am taken care of and that I follow the Doctor's instructions.
Now for a word or two from BANDY.  She is being pretty persistent about having her chance to
greet you all.
"Hi folks, Ginny is right about this being a very busy year.  I can't believe she just picked me up and took me to a new place without giving me a choice.  However, I LOVE the place.  I have never had so much room to roam.  I have a very hard time deciding where to take my nap; should it be on the couch, somewhere on the endless carpet, in one of the many chairs.  I even have a choice of two large beds to sleep on.  One cannot ask for more.  My only complaint is that Ginny has been gone so much with doctor appointments or some other thing.  I can't believe she has actually gone back to work.  I thought she had given up that awful habit last year when she left Shell Point.  Oh well, I just enjoy the time that she is home.  I am not sure how excited I am about her being gone for the surgery and then having other people around for what might be several weeks, but I guess I will get used to it.
"
There were of course other things that contributed to a very wild year, many of them not significant enough to mention here.  But I must say that Hurricane Irma was a very big factor with the damage that was done to the kitchen and hall floors.  After a long process of filing an insurance and FEMA claim, I hope to have the repairs started in the next couple of weeks.
We both wish you all a Very Merry and Blessed Christmas, and hope your 2018 is Fantastic
.
Welcome to my Blog Page.  I do not promise to post every day, but I will hopefully keep you all up to date on things that might be of interest to you. 
Please be sure to visit the other pages on this site as I will be adding photos to the Projects page, and of course Bandy will want to get her say.
There have been a lot of things happening since the last time I posted to my blog, and I really don't expect to be able to remember or post everything.  But then I don't suppose you all want to read all that much.
One of the biggest things has been my sister Lucille moving to an Supervised Independent Living Facility. Then I sold my single wide home and moved into her double wide.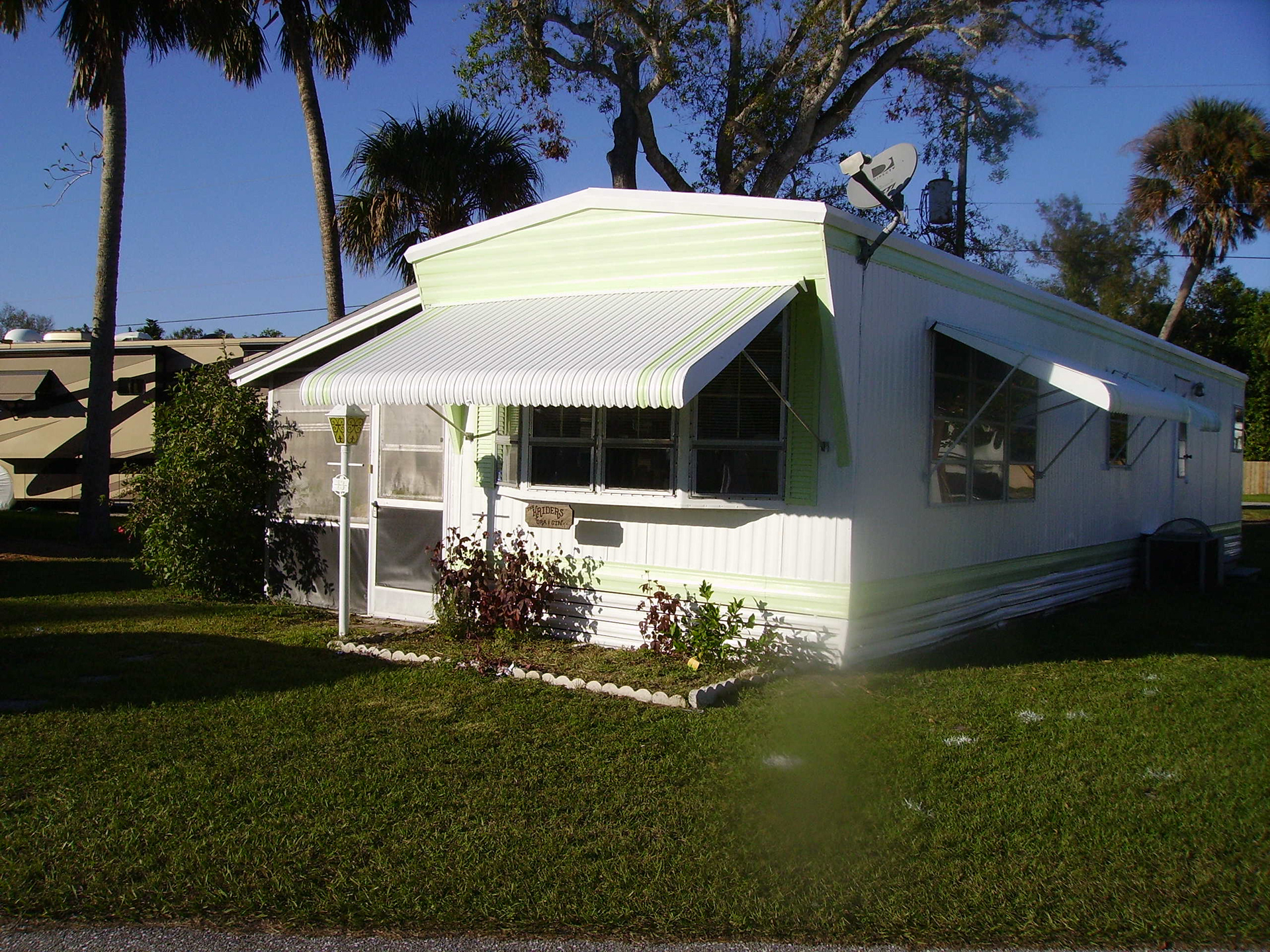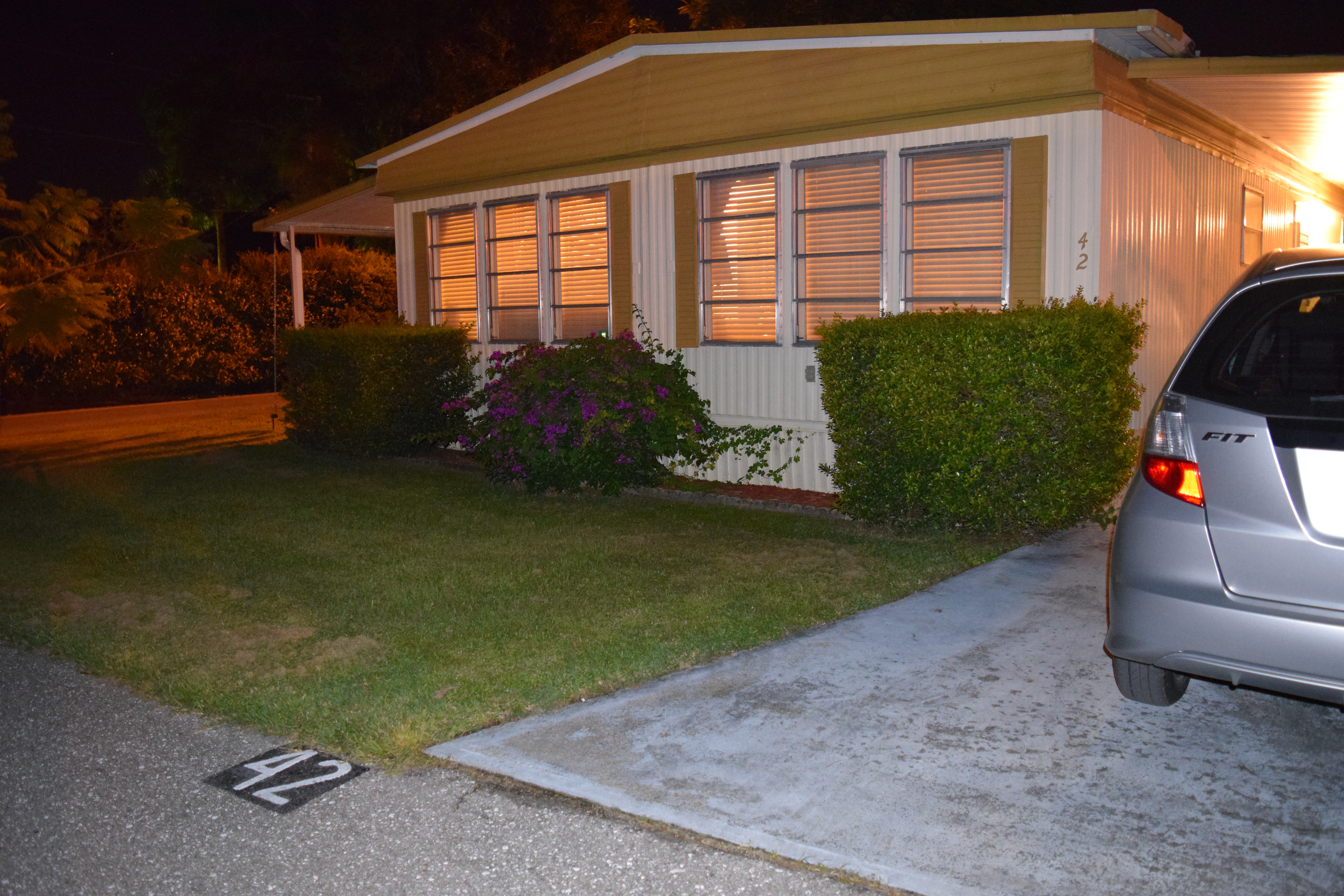 Here are a few pictures of her new place before the couch was delivered and her daughter had a chance to hang pictures and etc. on the walls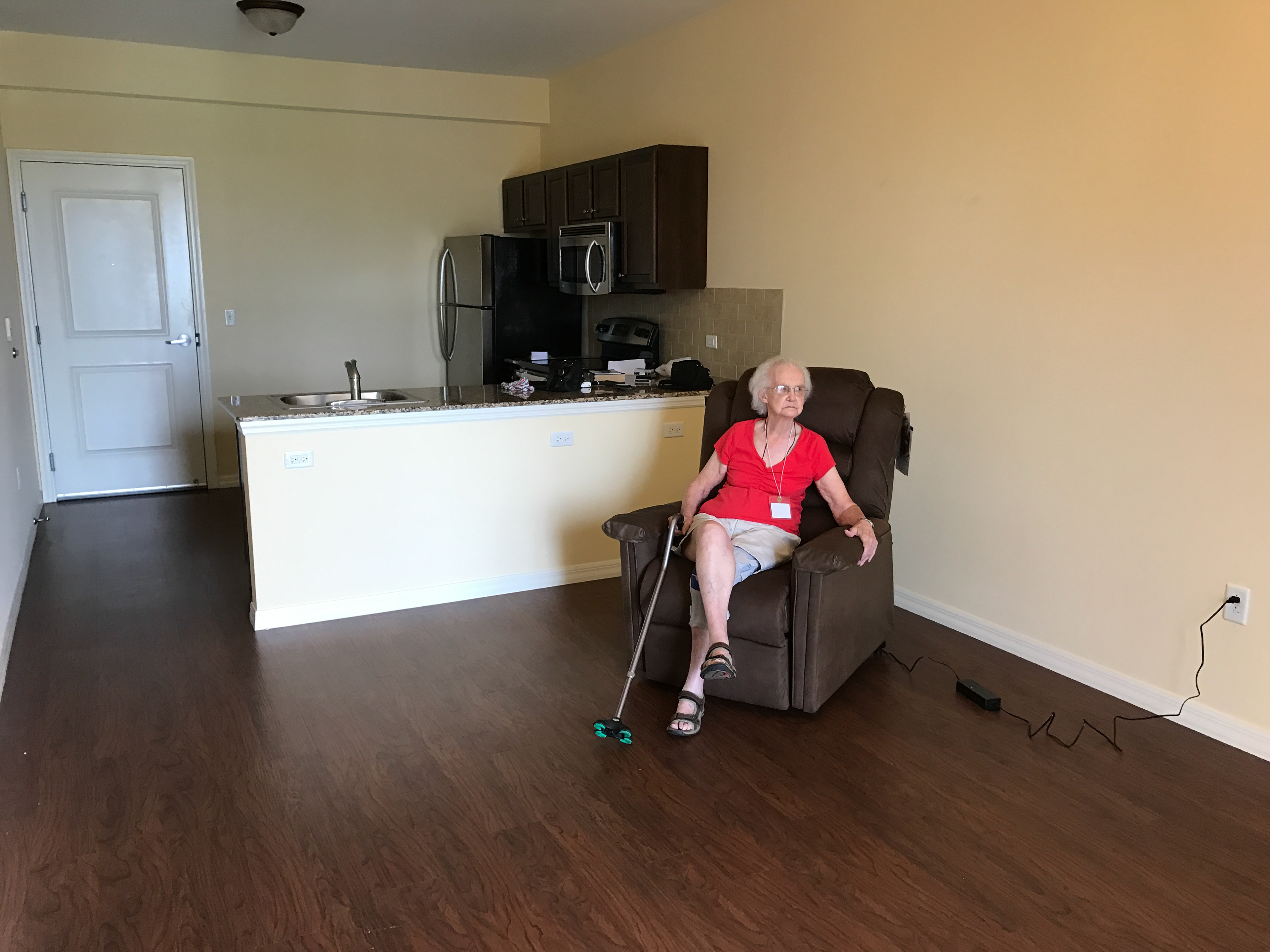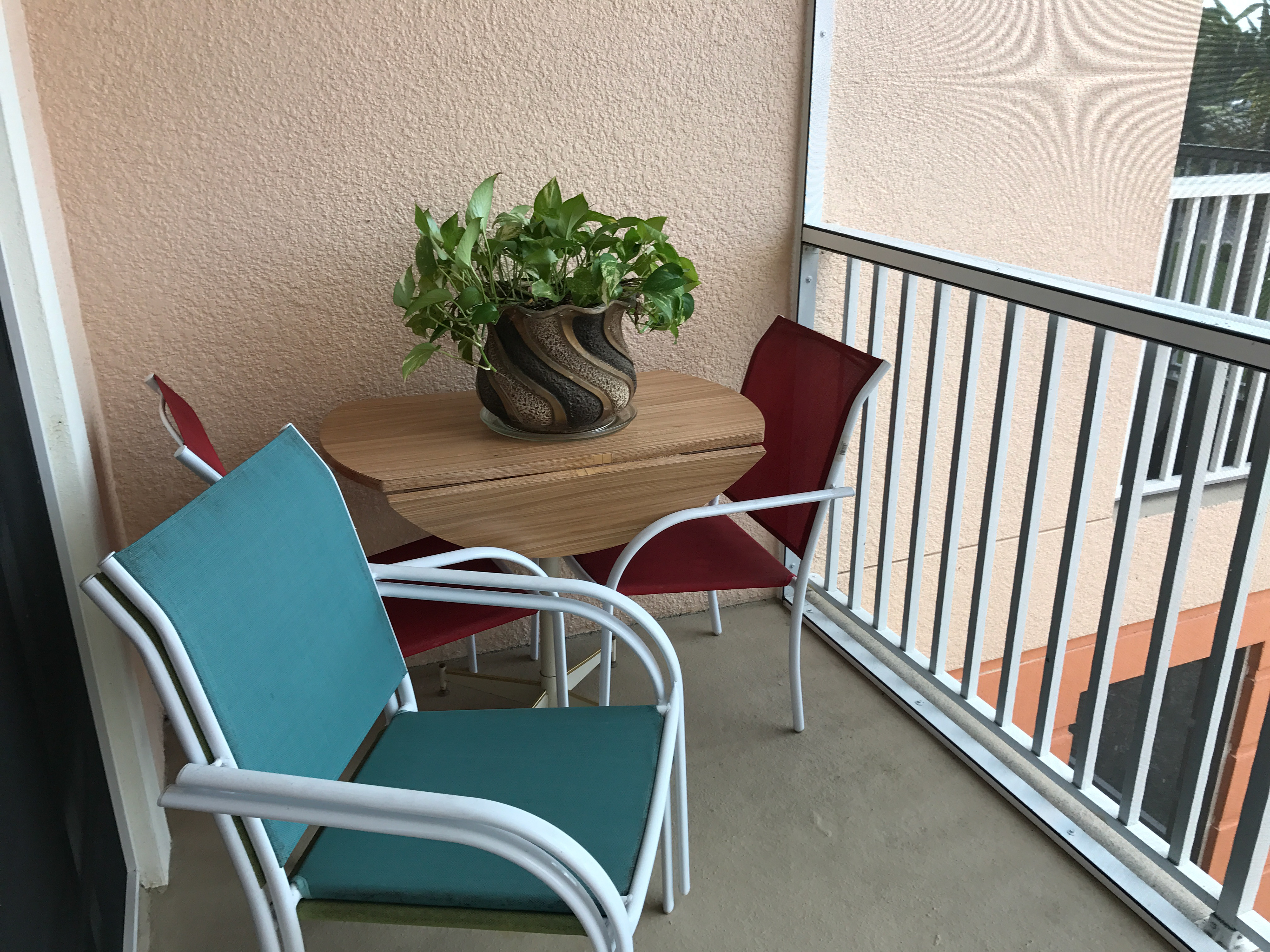 It was a quick move, and took some planning, especially since it was done during Christmas, but we managed to both get settled in finally.  
During all of this I have been dealing with some severe back pain, and therefore was unable to do a lot of things that I otherwise would have been able to do.  A neighbor was very helpful and actually did most of the packing and moving.  I just needed to get things put away here and sort out as I was doing so.  The church thrift shop received a couple of truck loads of furniture and household goods that ended up being duplicates.  Since Lucille will not be cooking where she is, she took very little of that sort of thing.
There was however, a complication added when Lucille had a very minor stroke on January 5th. She is doing fine now, but she required a significant amount of help getting her new place set up, being prepared for the physical therapists to arrive, and many other things.  Fortunately her youngest daughter had just retired the end of December so she came down and stayed about 5 weeks.  She was also a big help getting the last of the stuff out of my old place and getting Lucille's old place to feel like my place.
Below are pictures of my new place. The first one was what the porch looked like after the move in.  It took a while to get it to look like a porch.  The rest of the pictures are how I made it my place. I have adjusted to having a lot more room, and a place for visitors, so come on down.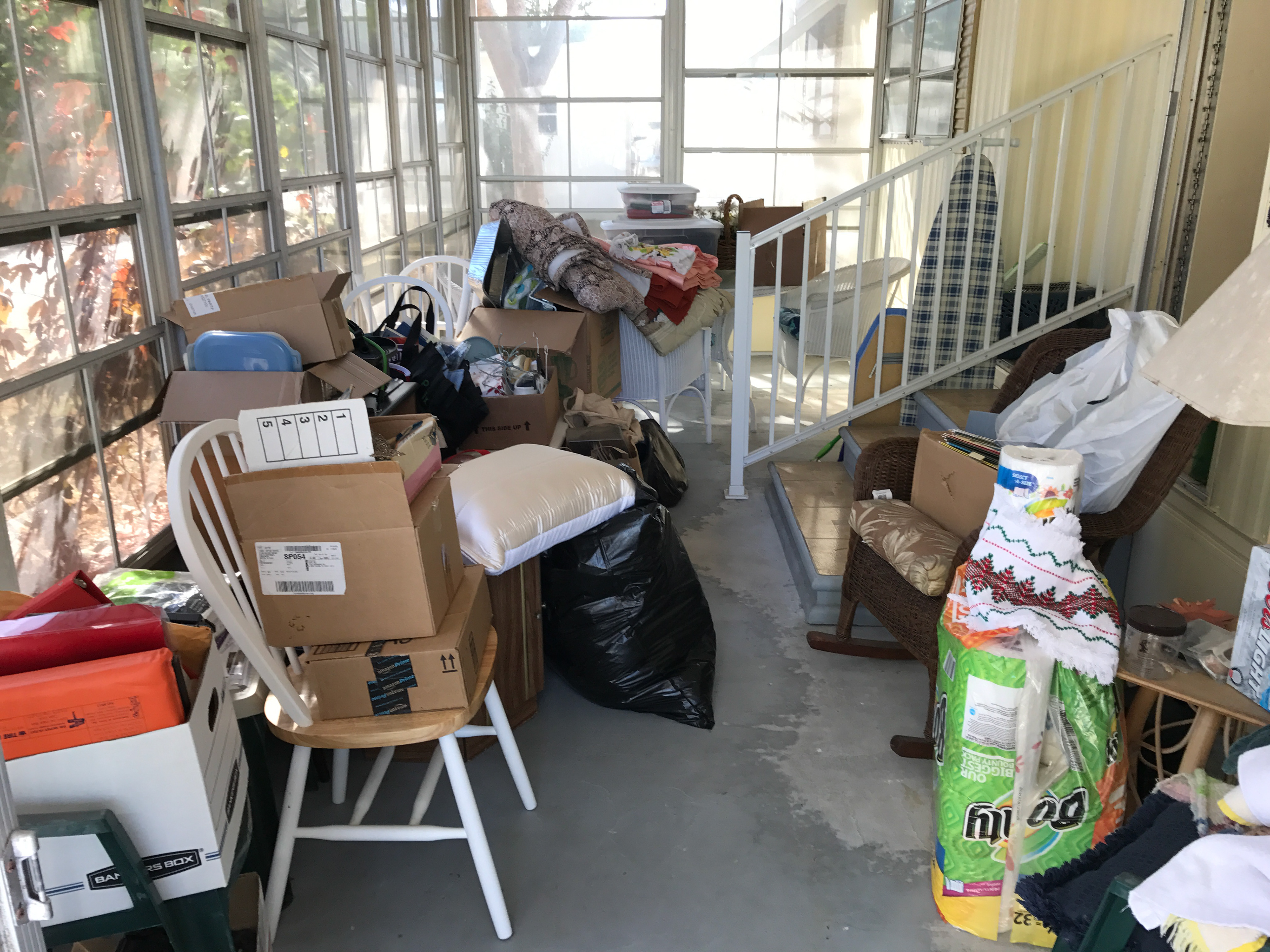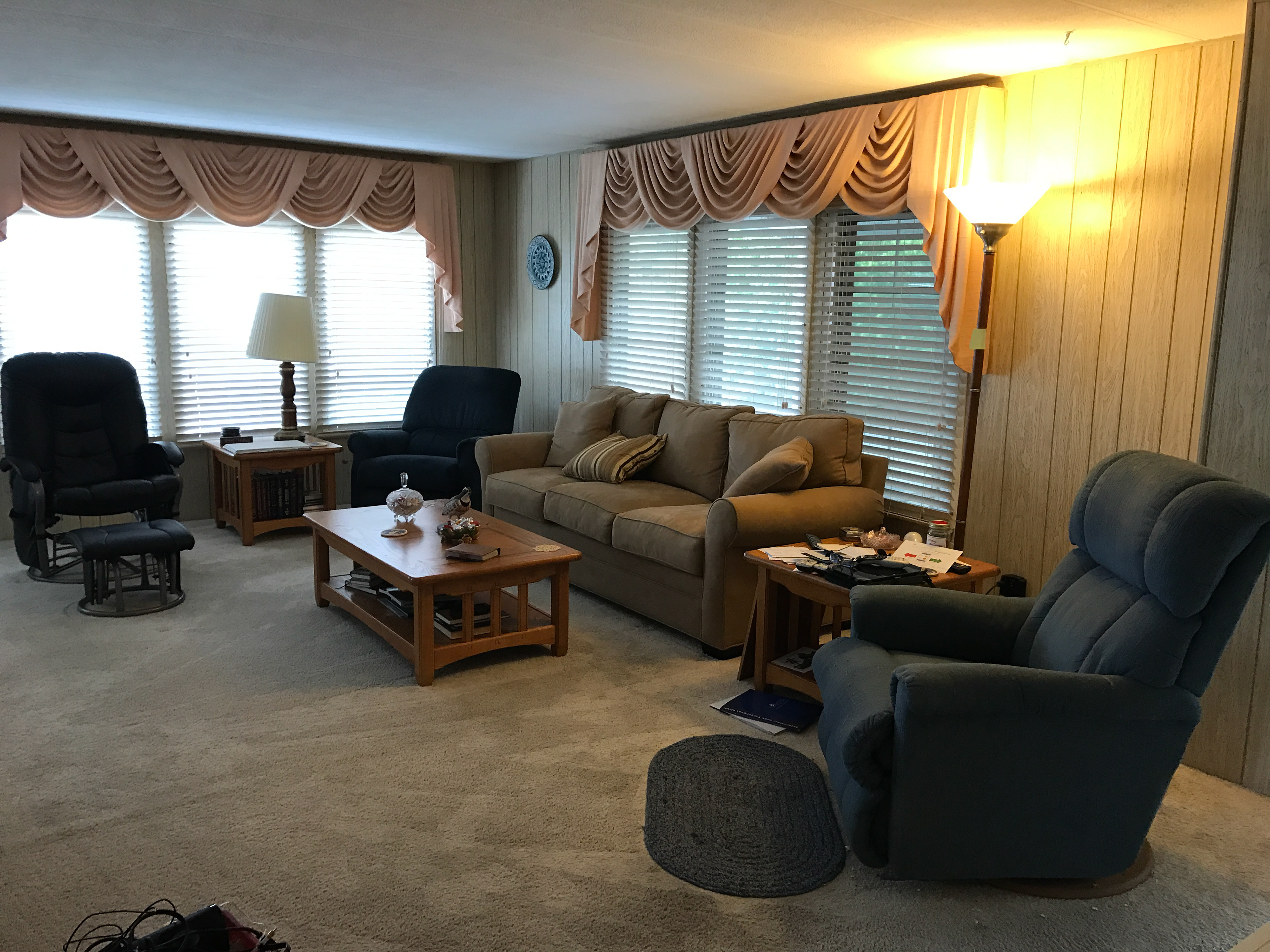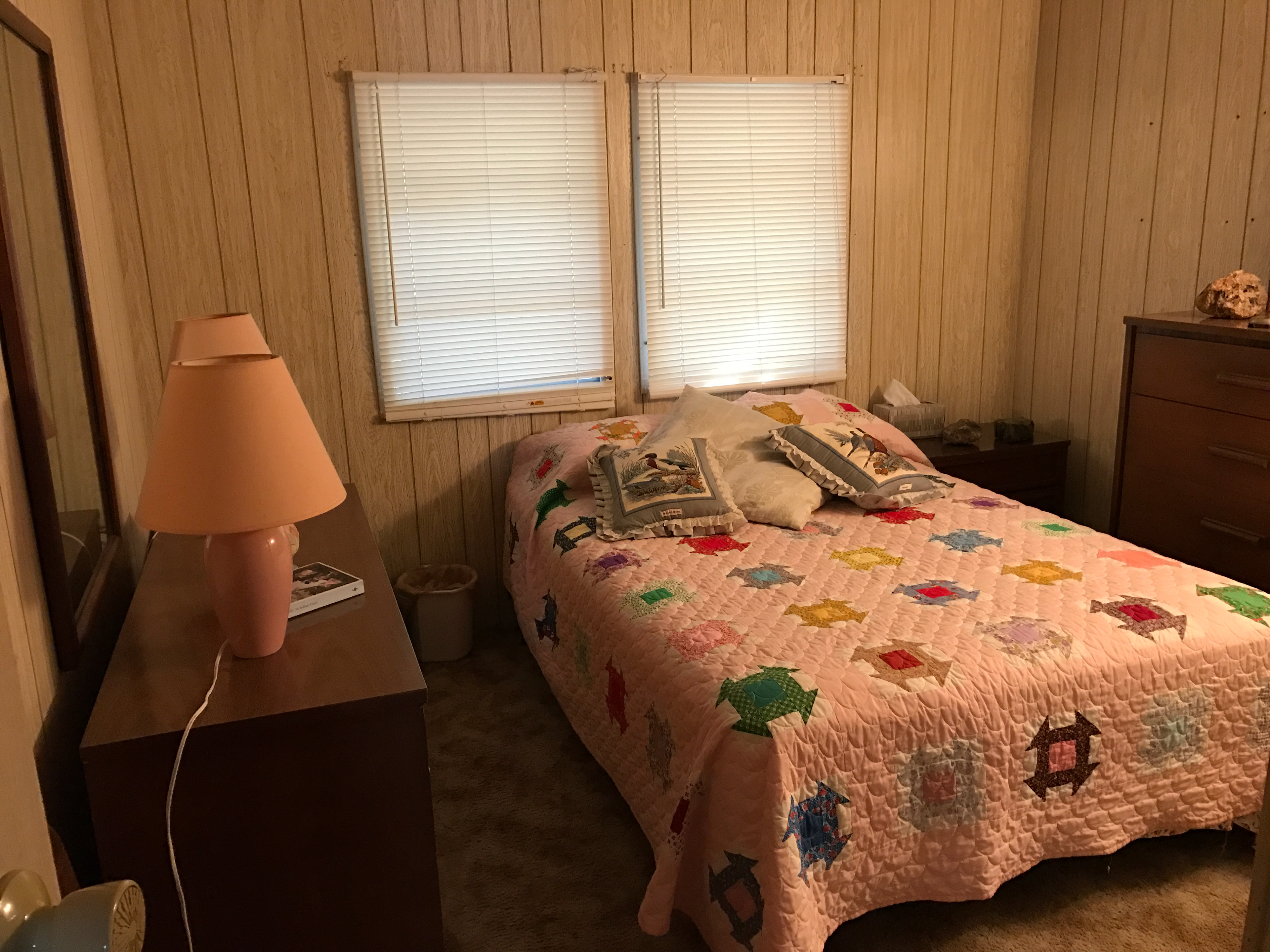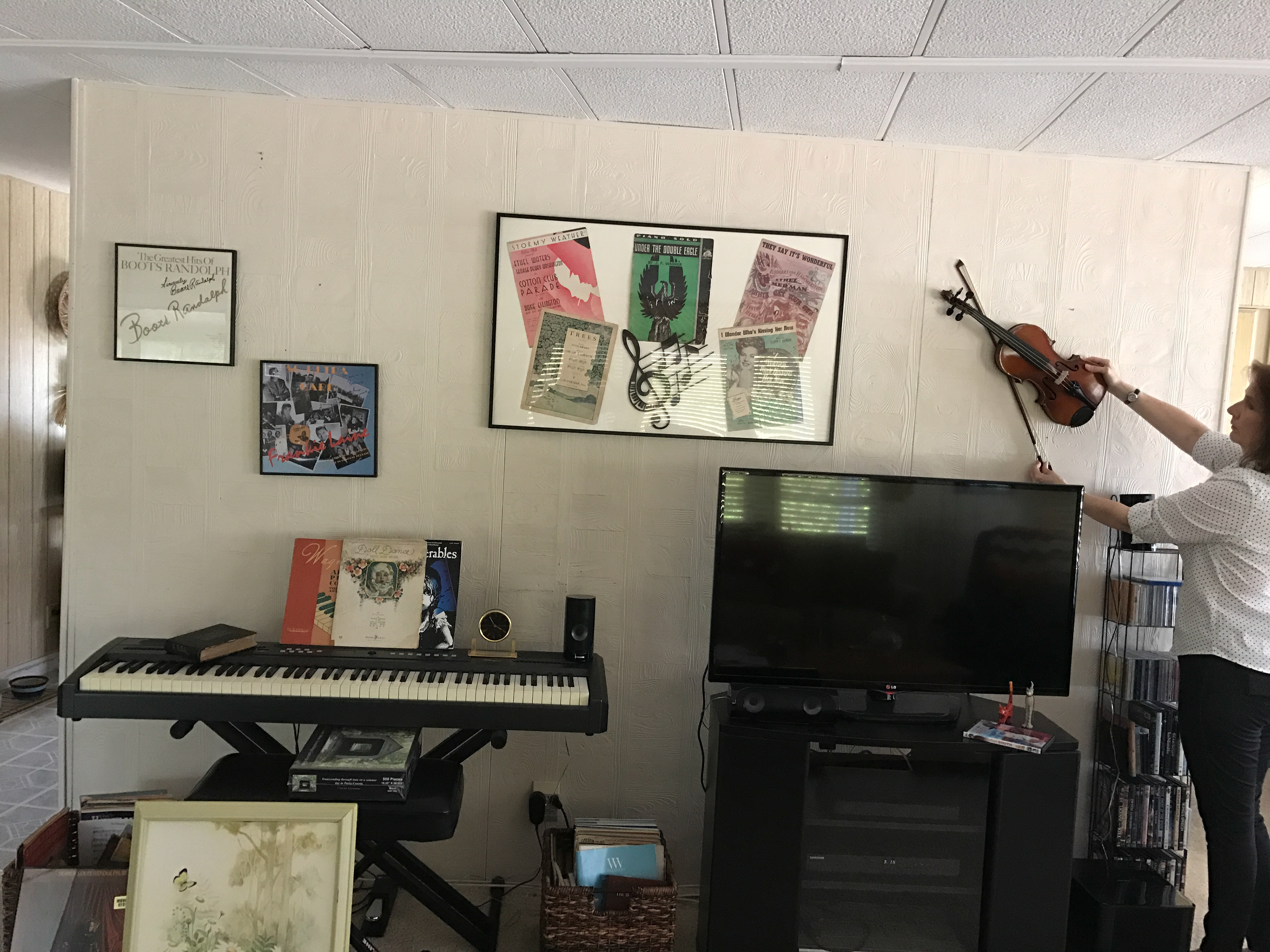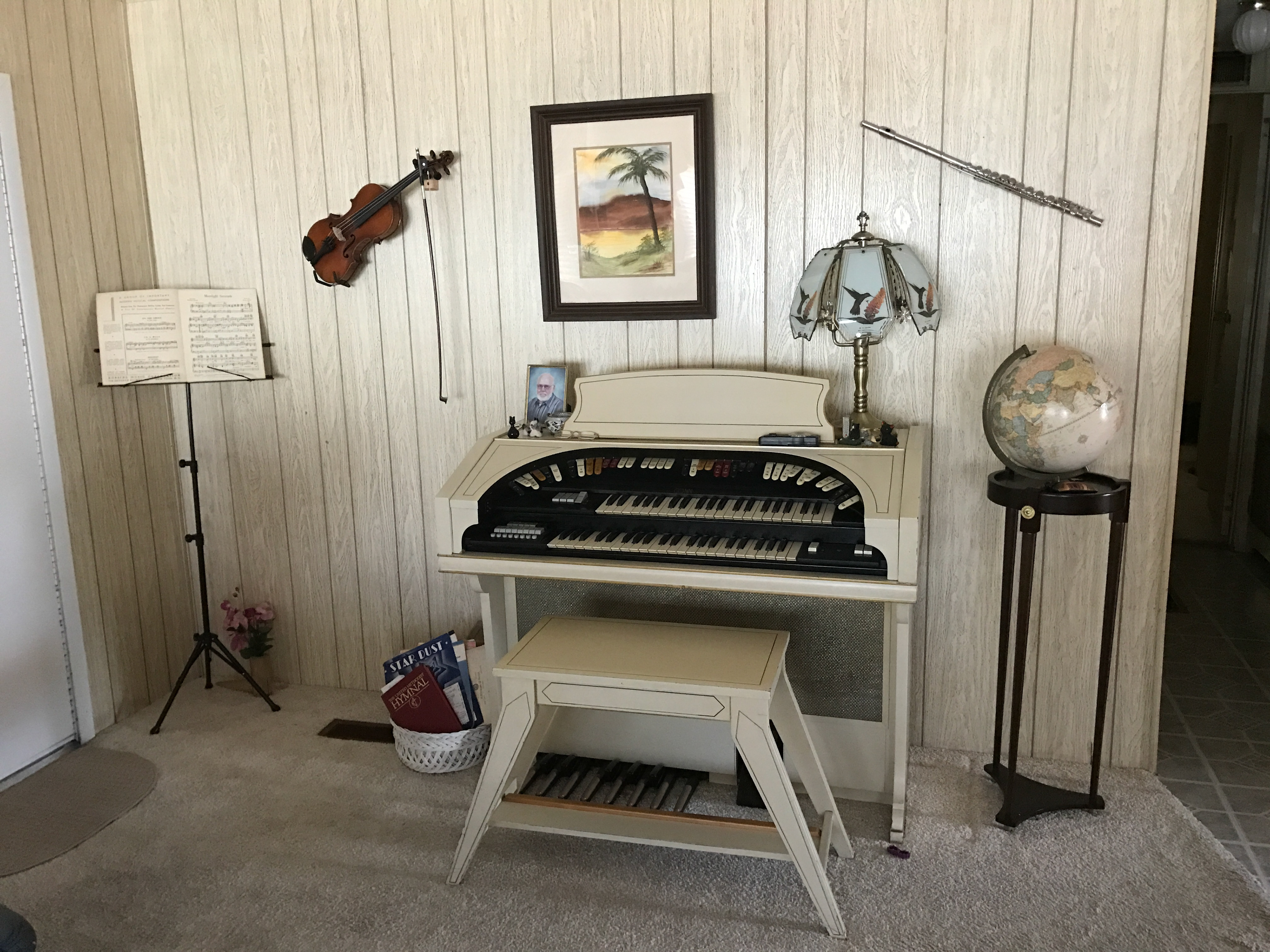 I have done enough on this blog for today, hopefully I will be posting more often than I have in the past.